is one of the leading technologies in
fall prevention and detection.
Do you want to know what else we can do for you?
is one of the leading technologies in fall prevention and detection.
You want to know what else we can do for you?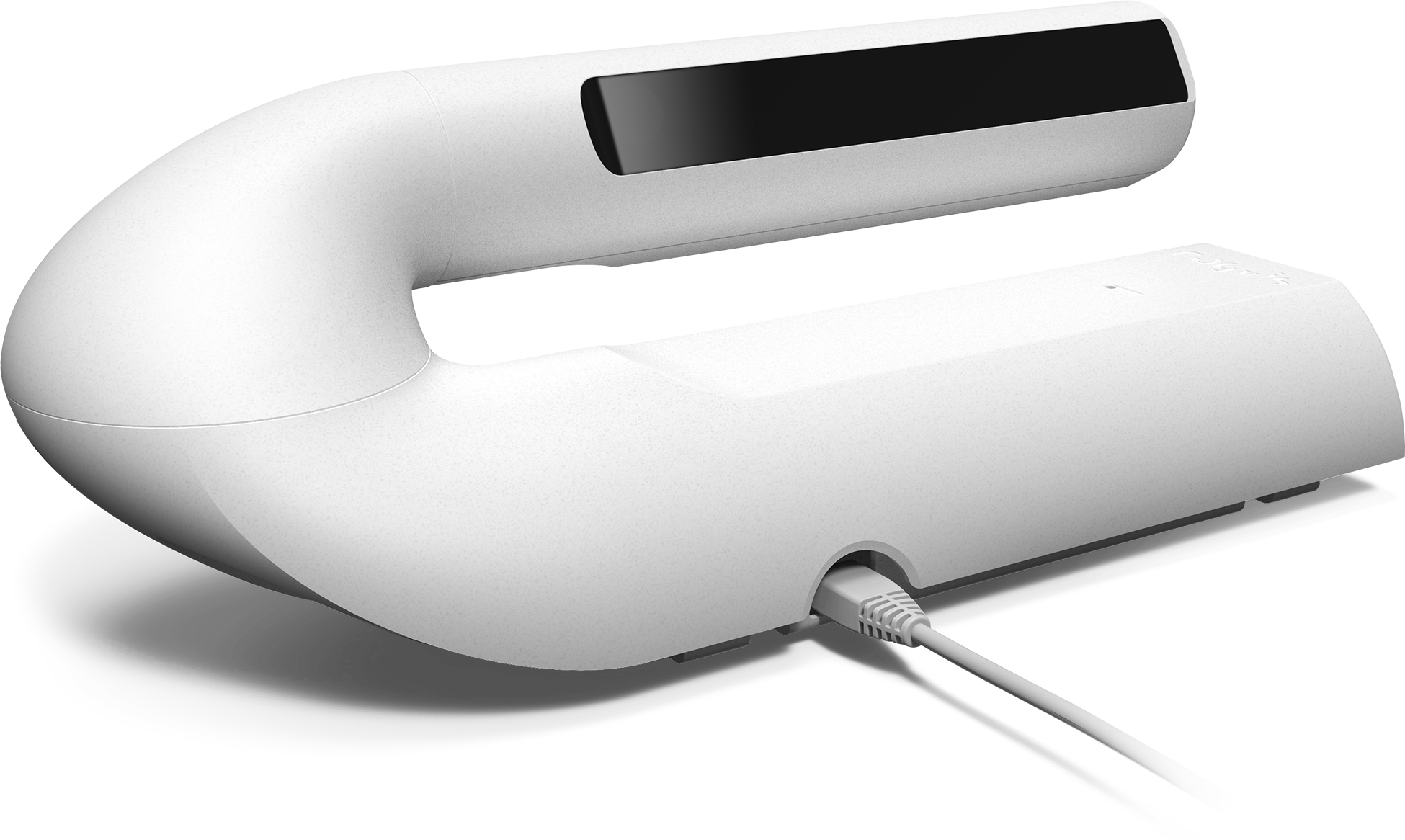 By using 3D smartsensors, cogvisAI can detect and analyze movements in a room & trigger an alarm in critical situations.
The cogvisAI modules offer you the possibility to customize the cogvis system
to the individual needs of your residents or patients: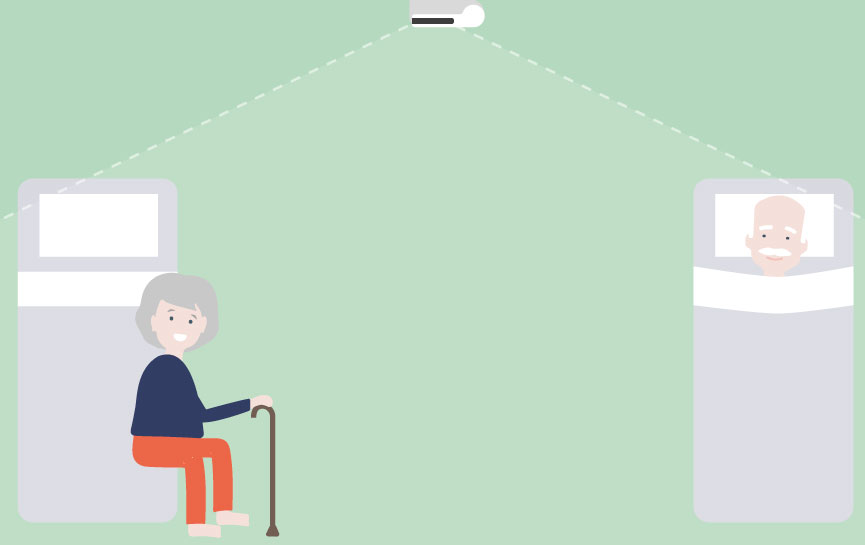 Effectively prevents falls by timely alerting when people at risk of falling raise-up, sit-up or stand-up.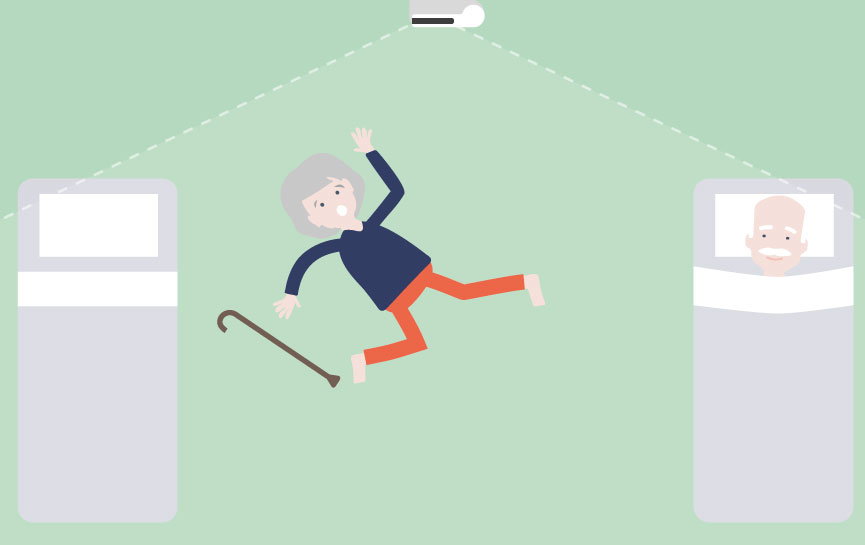 In the event of falls and similar situations, an immediate alarm is triggered via the nurse call system. This enables rapid assistance.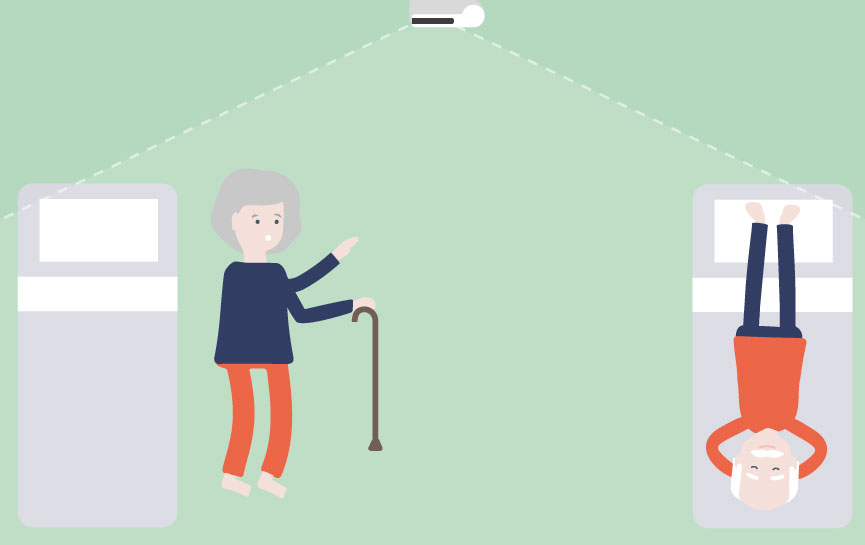 The alarm in case of unusually long absence helps you to avoid dangerous situations and increases safety.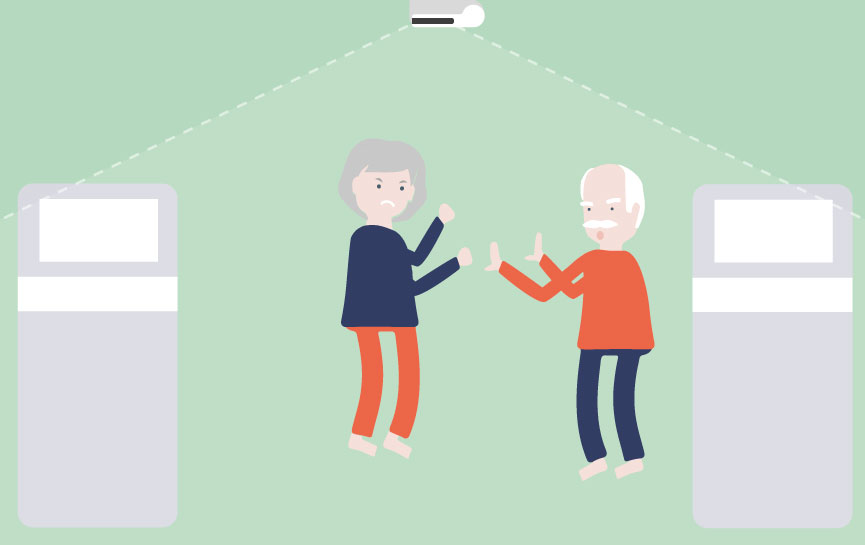 Increase safety for residents and personnel by early detection of certain aggressive behavior patterns.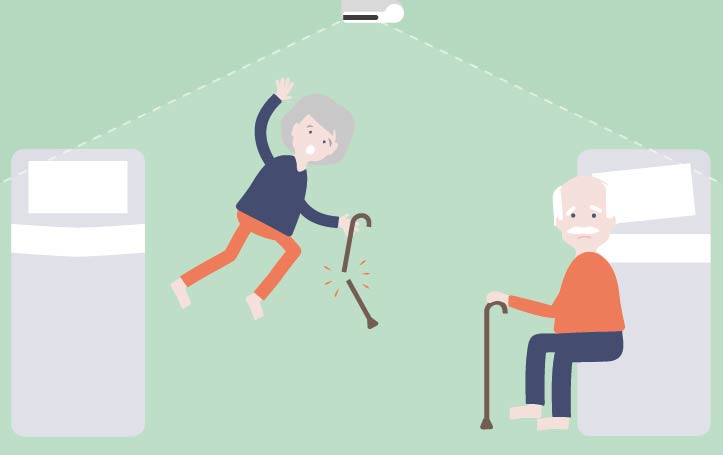 Sometimes it is important to know how a fall happened exactly. In this case the Fall Genesis Module can help.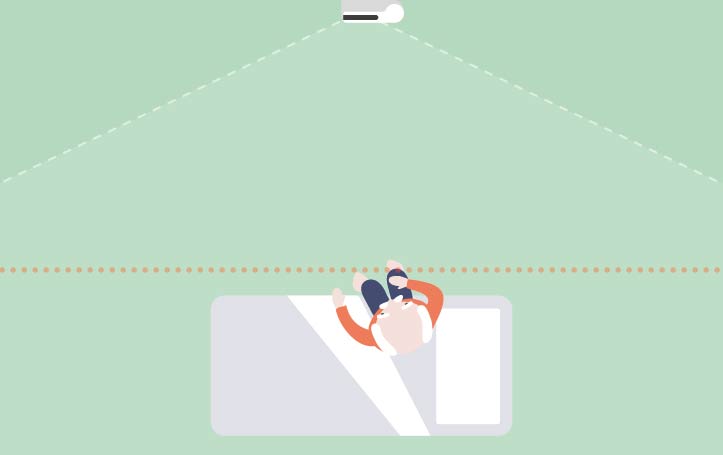 The virtual bed rail replaces physical containment devices and thus increases the perceived freedom of the inhabitant / patient.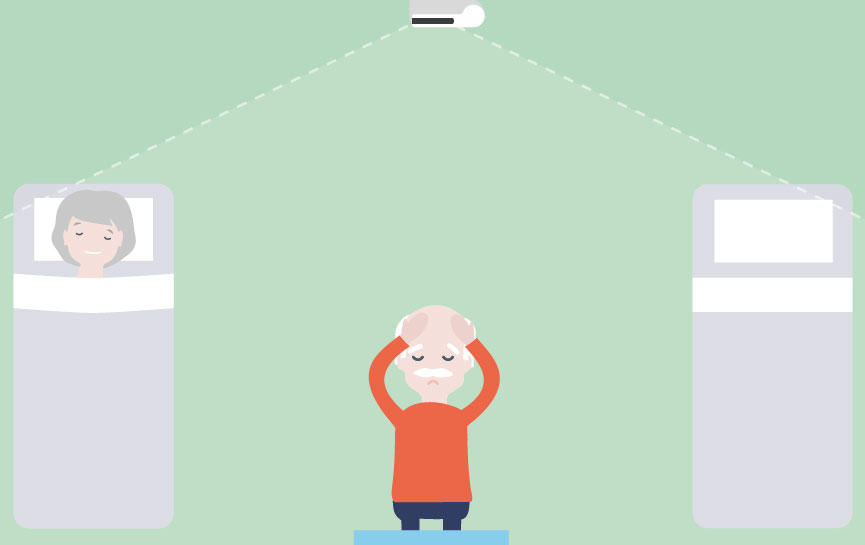 Protects by early detection of critical situations, e.g. endangered persons who stay in front of the window for more than 20 seconds.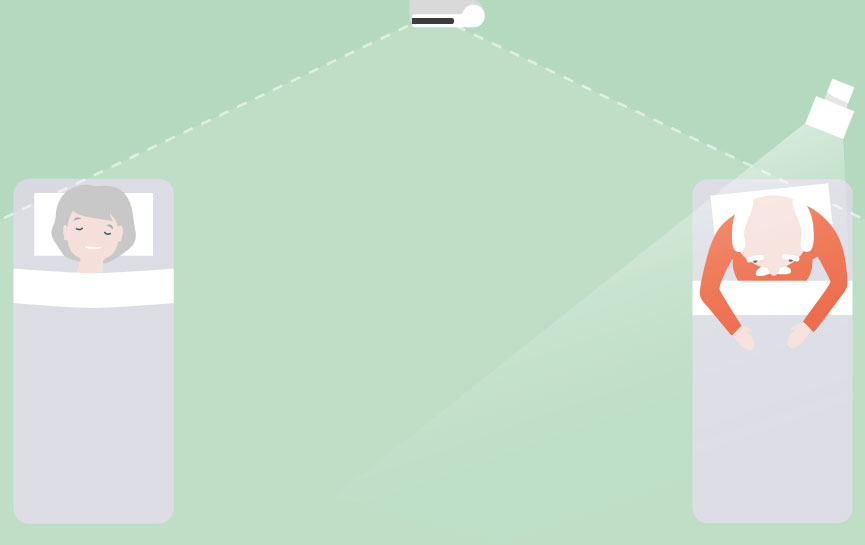 In contrast to conventional motion detectors, the light only switches on when the person actually wants to get up.
efficiency in
fall prevention
more efficient
fall detection
Your benefits with cogvisAI
Reconstruction
of severe falls
DSGVO compliant
data processing
We checked our internal statistics and found that cogvisAI fall prevention can reduce falls!
Especially for people at severe risk of falling, cogvisAI fall prevention delivers massive relief in everyday care!
The first tests of the fall-genesis function are promising. It could make the reconstruction of critical falls immensely easier.
The early warning system gives us the opportunity to be on site before falls even happen. That relieves us all enormously.
cogvisAI means more safety for people. Especially for people with dementia, the system is a safety net that allows them to move freely but protected within their own four walls...
cogvisAI is very easy to use and supports us in our daily care routine. Since we integrated the innovative alarm system from cogvis in our Kitzbühel nursing home, we have seen significantly fewer falls of our residents.
With cogvisAI we have a technology in use that is clinically convincing.
The use of the fall sensors in our communal living gives residents and also the employees the security of being informed immediately about a fall or an epileptic seizure by means of an SMS on their work cell phone and thus being able to provide help quickly. In case of technical questions, the support team is always available for quick clarification.
In rehabilitation, patients gain security and increased independence. Initial partial successes often lead to overestimation of one's own abilities, and the danger of falling is increased. cogvisAI makes high-quality care of such patients possible through simple & uncomplicated use. Individual mobility and time settings give nursing staff, patients and relatives security for optimal care.
Are you interested in cogvisAI?
Contact us and find out how we can help you.