cogvisAI was developed to meet the challenges of patient care the most sustainable way possible. With the help of 3D-smartsensors, the system detects movements in the room, analyzes and processes this information directly on the device and alerts in case of an emergency via the nurse call system or via the cogvisAI app.
The module-based care system was created by using computer vision, deep learning and artificial intelligence. Thanks to cogvisAI, 72% of falls can be prevented and repetitive sources of falls eliminated – for a safer and healthier life for our elders.
Discover our cogvisAI 3D-smartsensors and choose between them according to your needs and use:
Individual solution for individual needs
cogvisAI is a module-based care solution for the areas: falls, activity, dementia and safety. The individual modules offer you the possibility to adapt the cogvisAI system to the personal needs of your residents or patients: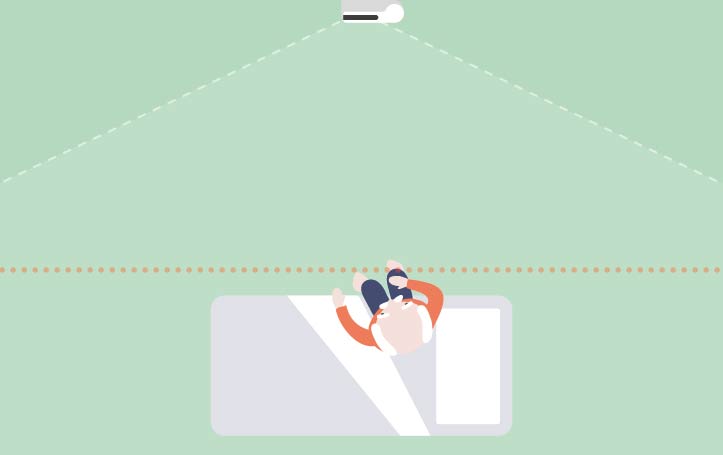 The safety module serves to prevent fall incidents as soon as residents are sitting up, raising up or getting up. The virtual bed rail offers maximum safety for prevention purposes.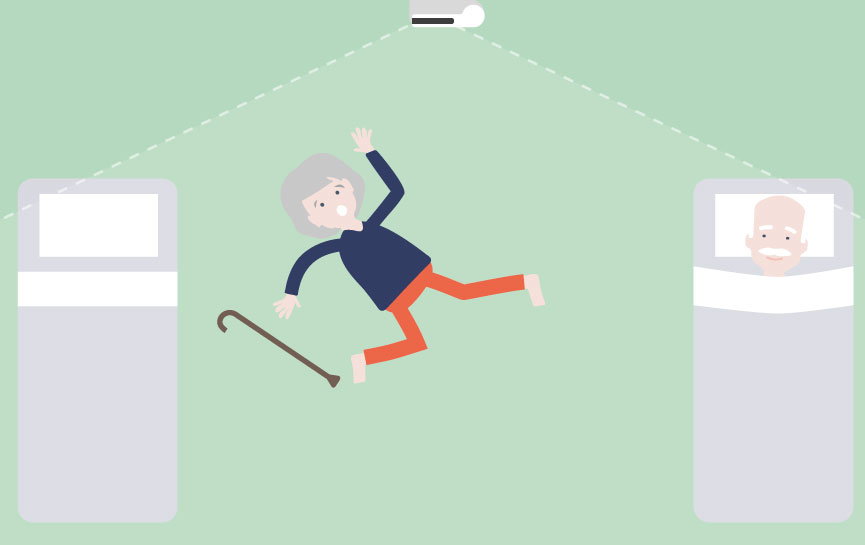 In the event of a fall, the fall module provides rapid assistance by immediately alerting via the nurse call system or app. In addition, the system indirectly detects falls using the absence detection.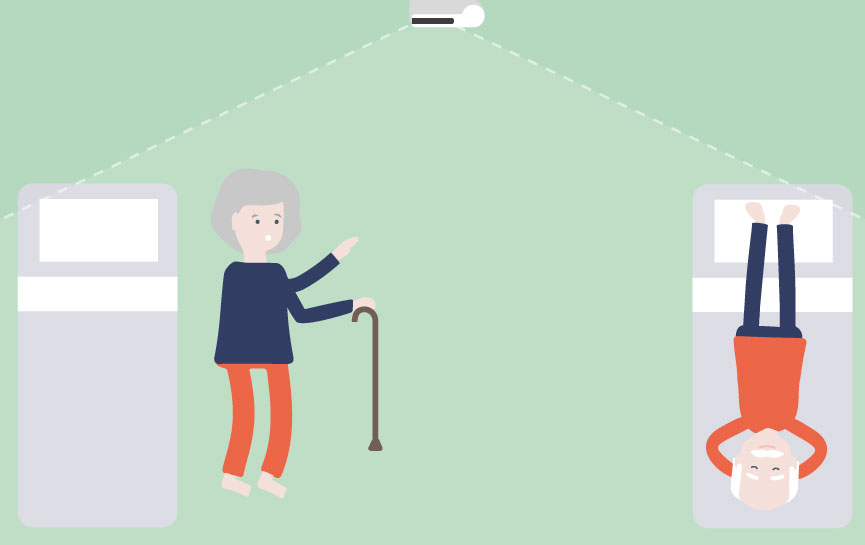 The activity module detects and analyzes micro-movements in bed as well as activities in the room in order to inform caregivers about deviations and support them in their daily work.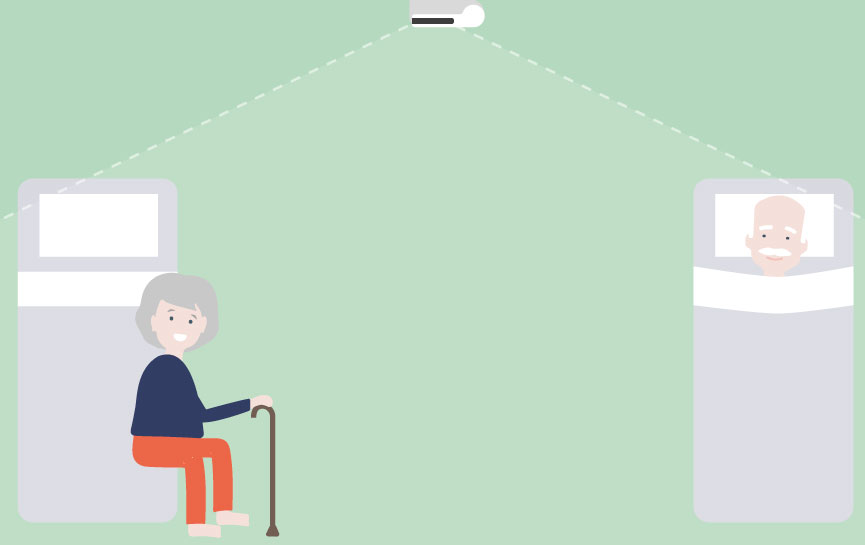 The dementia module assists in recognizing presences and absences. Furthermore, it supports nurses with challenging behaviour in the clinical context (e.g. aggressive behaviour).
The central control and activation of the modules is carried out via the cogvisAI management platform, where the variety of modules can be activated and specifically adapted per sensor and room. 
Only in the event of a critical situation cogvisAI creates a visualization of what is happening in real time. The rapid availability of the visualization allows to prioritize care activities and leads to faster reaction times. Thanks to quickly alerting via the nurse call system and cogvisAI app, caregivers can react promply and provide timely assistance.
cogvisAI – the smart care solution supports the staff's care assessment and serves as a reference point for documenting falls. As the system is continuously optimizedyou always stay up to date.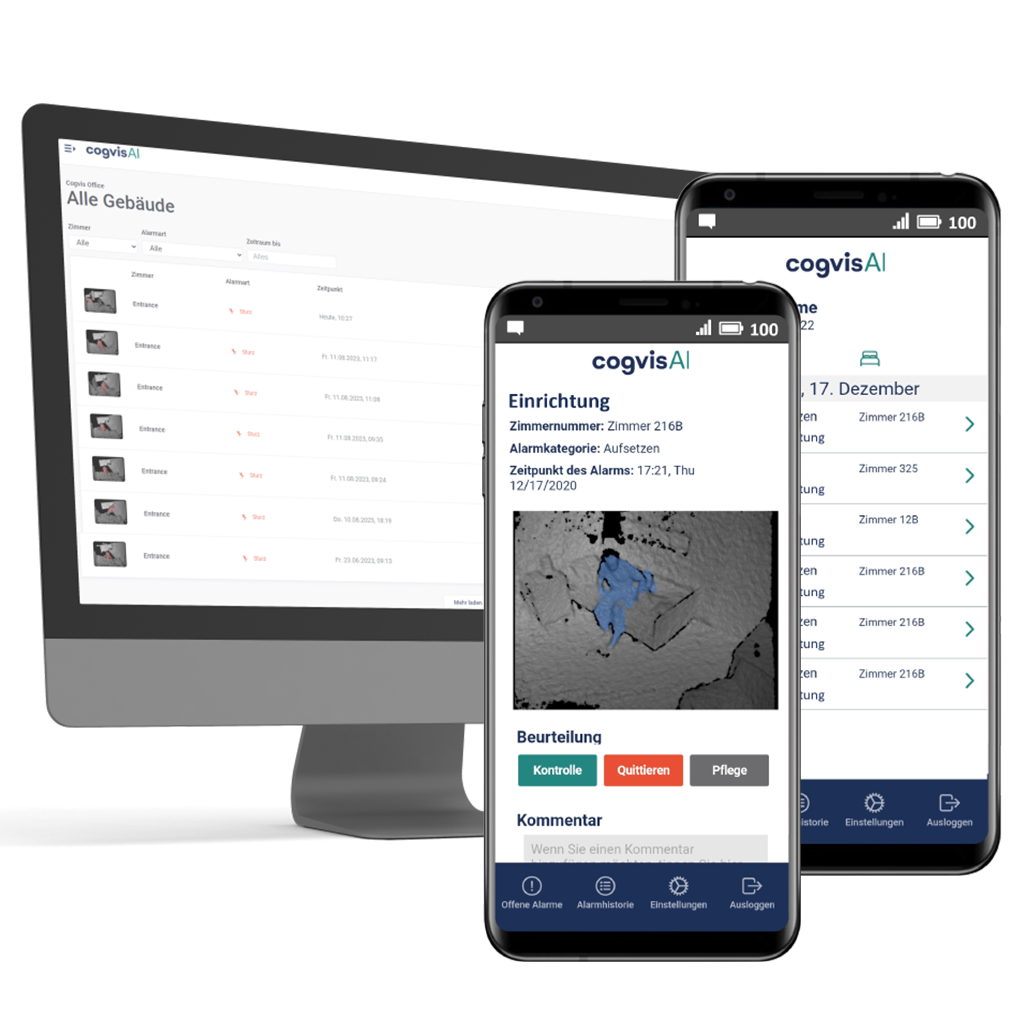 Are you planning to give your care a new perspective?